Mac OS: Versions, builds included with Intel-based Macs
Jan. 02, 2007 @ 06:40 PM Filed in:
Mac Tips
What version(s) of Mac OS X are included with Intel-based Macs?


Important
:
You cannot normally use a Mac OS version
earlier than the one included with the computer.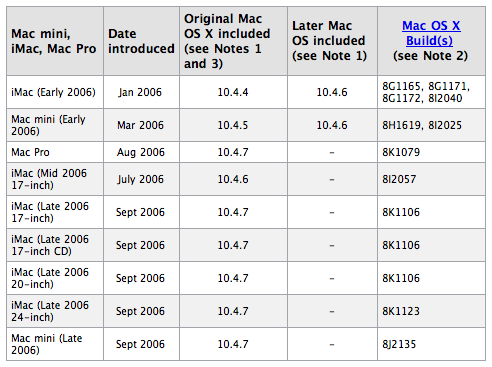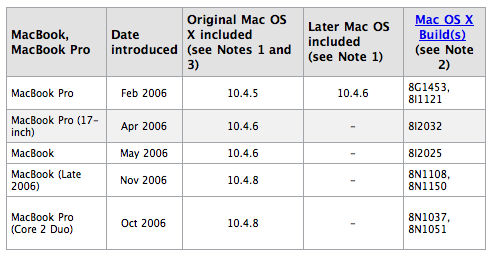 Notes



"Some computers shipped with different Mac OS X versions at different times. When a computer was not bundled with a later version, a "-" appears in the "Later Mac OS included" column.




The build information is available in the About This Mac window.




Some Macs may include a slightly later build version (but same numbered version) of Mac OS X on the Install or Restore discs than was preinstalled on the computer.