Where Did That Download Come From?
Nov. 27, 2006 @ 09:19 AM Filed in:
Mac Tips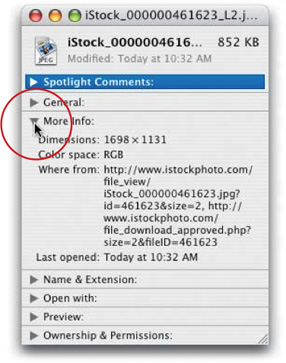 If you download a file from the web, you can usually find out exactly where that downloaded file came from (including the exact web address) by pressing Command-I when you have the file selected.

Once the info dialog appears, click on the right-facing arrow beside More Info to expand that panel and it will display a Where from header, and to the right of that it will show the exact web address from which the file was originally downloaded.